Blush Breathable & Lightweight Waist Trainer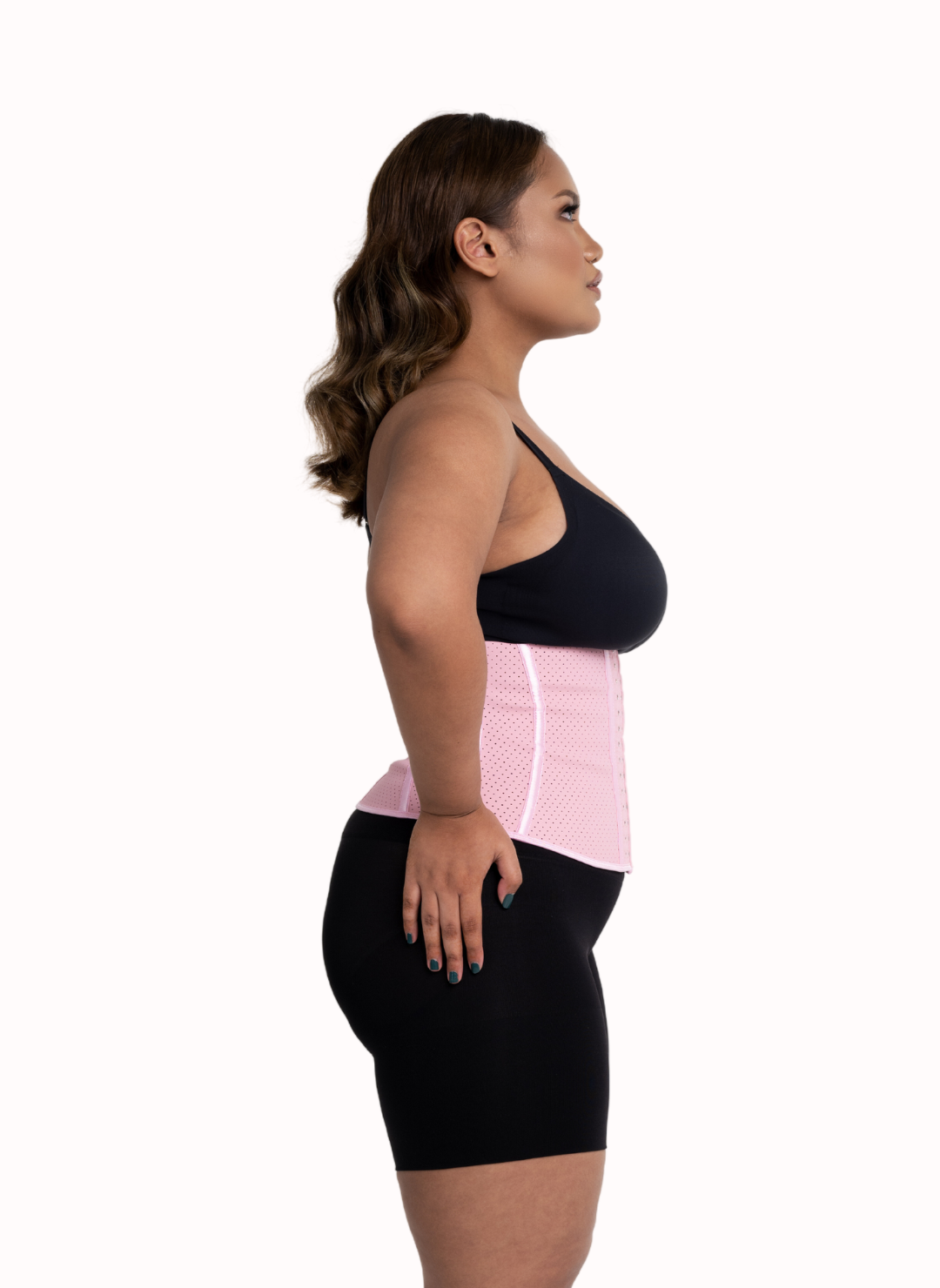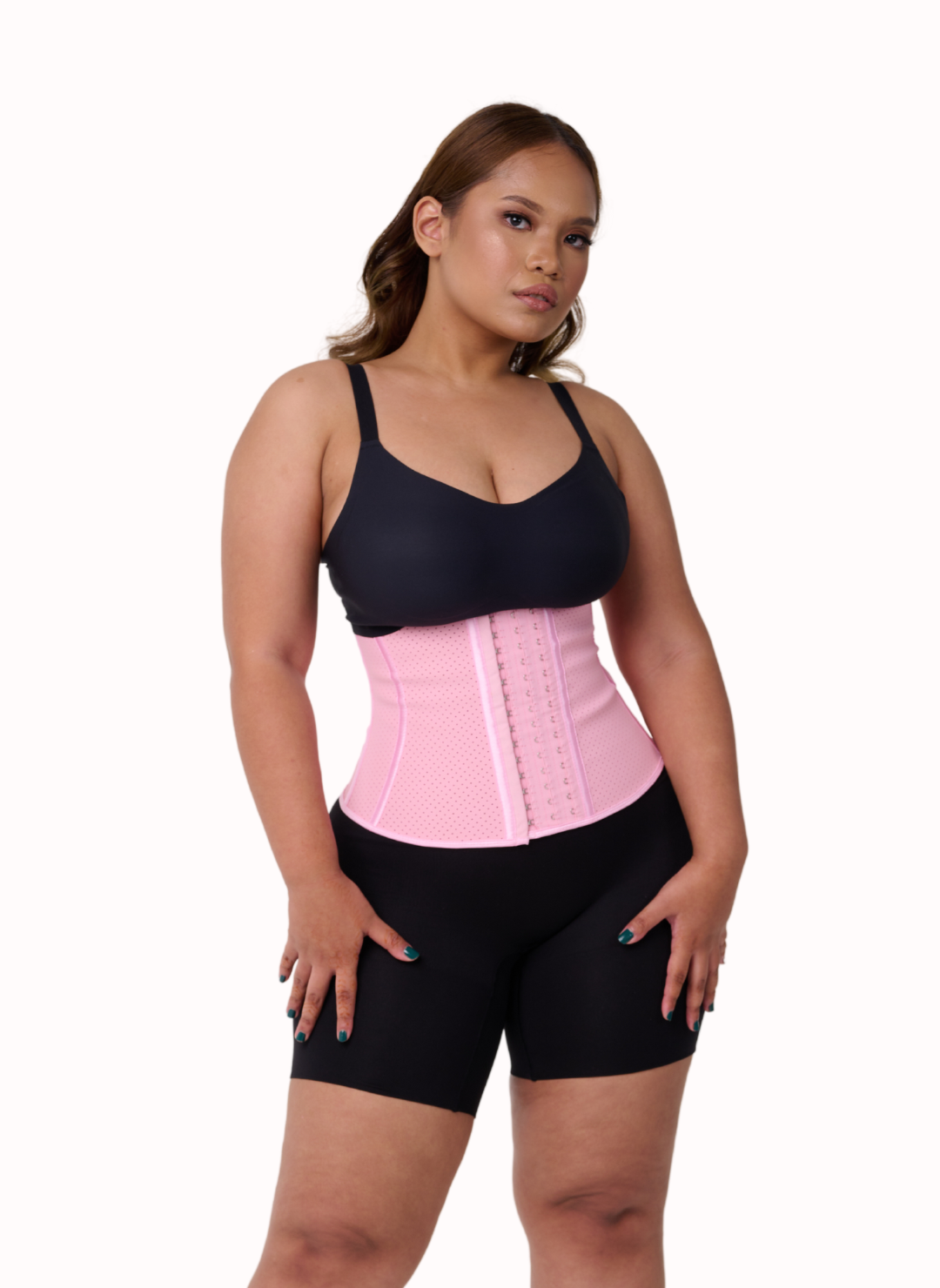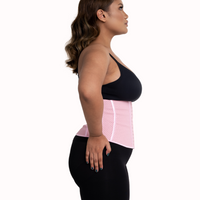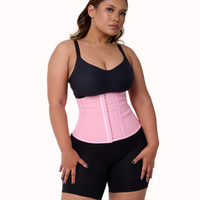 Blush Breathable & Lightweight Waist Trainer
Your comfort is our priority. Experience a comfortable and distraction-free waist-training as our waist trainers are designed with thoughtful features such as its breathability that never cause itching or overheating, poke-free hip zone that prevents the waist trainer from rolling or restrict your movements.
Our waist trainers are thoughtfully designed to offer optimal coverage on your midsection without its steelbones or fabric digging into your bust and thighs.

Size XXS - XL: Front length, 11 inches. Side length 9 inches. Perfect waist coverage for women with height 162cm and below.

Plus sizes 2XL - 6XL: Front length extended to 12 inches for more lower belly coverage.
We've combined athlete-tech wear and shapewear technology to offer you the ventilation you need without the bulk. Single layer lightweight for a 'barely there' look. Quick drying and sweat-wicking fabric, enjoy the freedom of movement while you waist train.

97% natural latex with 3% spandex on the outer layer with 100% cotton lining, gentle on all skin types.
PROVEN RESULTS
While our waist trainers instantly takes off 2-4 inches off your waistline, why stop there? Add waist-training to your routine by wearing your waist trainer 3-6 days a week to see long-lasting shape-shifting results on your midsection & posture.
Other long term benefits of waist-training:
Accelerate weight loss
Hourglass waist shaping
Diastasis recti healing
Posture correction
Prevent you from slouching
Strengthen core strength
UNRESTRICTED PERFORMANCE
No more awkward or stiff posture as our waist trainers are made of a single-layer lightweight fabric that does not add a bulk to your look and offers you freedom of movement.
NEXT LEVEL BREATHABILITY
Bring on the heat! Feel cool with temperature regulating air holes features keeping the air flowing during any of your sweaty pursuits.
This is also why our waist trainers are perfect for brides as you stay sweat-free through out your ceremony.
EXCHANGE, RETURN AND REFUND POLICY
Once our shapewear and products have left our facility, removed from packaging, and or been tried on, we are unable to guarantee its condition for resale due to hygiene reasons. The decision to disallow size exchanges is based on our dedication to delivering products in pristine condition. Our experience has shown that items returned for exchange sometimes arrive with issues that render them unsellable, such as animal fur, sweat marks, and stretching. Ensuring the safety and satisfaction of all our customers is our utmost priority, and this policy helps us maintain the integrity of our products.
Seamless Smoothing Foundation
Silhouette smoothing seamless shapewear essentials to pair with your waist trainer.