Curvy-Friendly Waist Trainer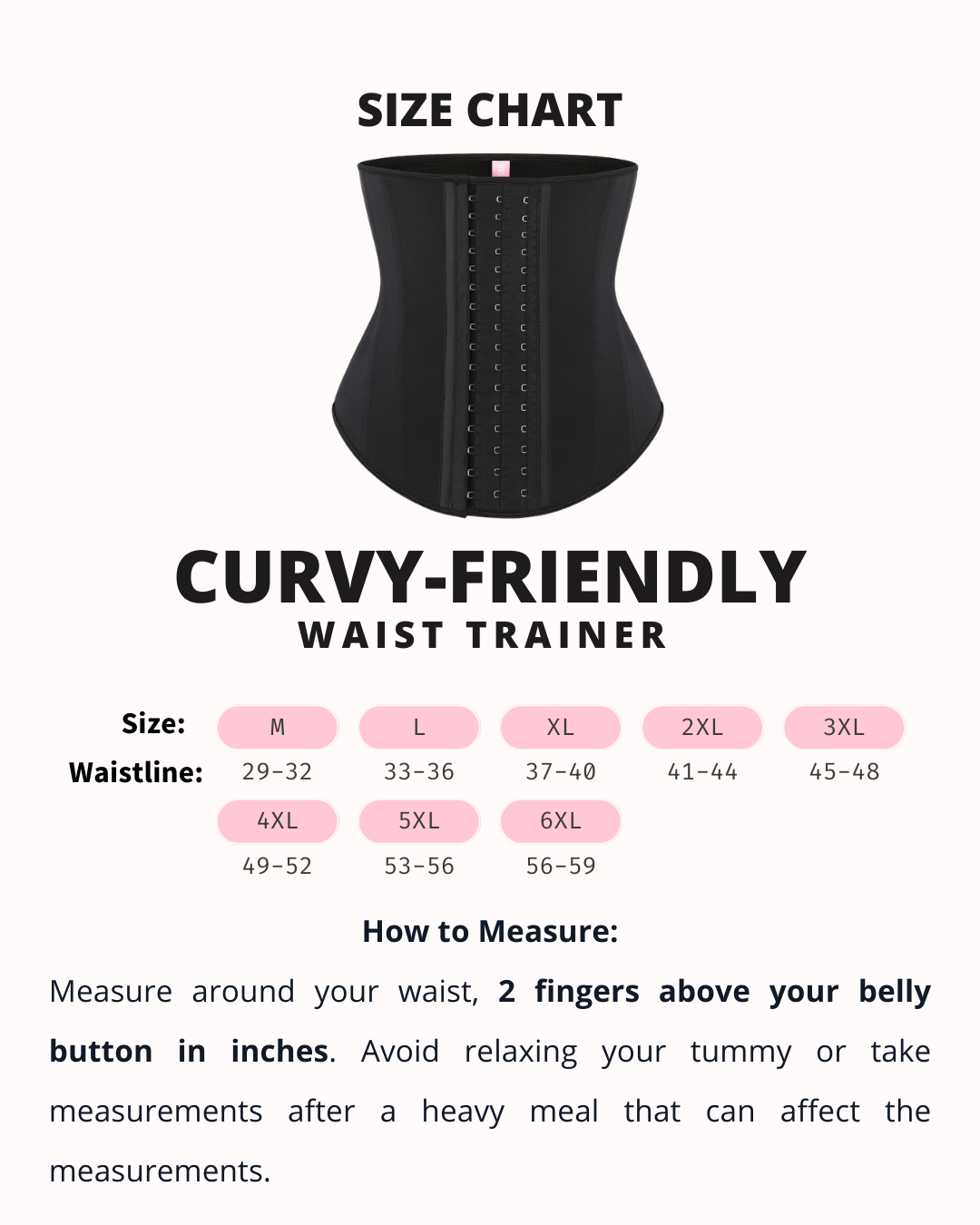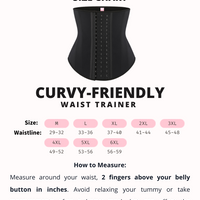 Curvy-Friendly Waist Trainer
The first ever waist trainer tailored for pear-shaped bodies. For women with high and wider hips, discover the perfect fit and unlock your true potential of waist-training with Curvy-Friendly Waist Trainer.
Designed with a lengthen front to offer full coverage for your lower belly and shortened back to prevent excess waist trainer from digging into your hips.
With our new waist trainer design, now pear-shape and curvy women can waist-train comfortably to your desired waistline.

Tailored-fit with lengthened front length and shortened back to offer more contouring coverage for your lower belly specifically to pear-shape body type. Designed with Sugar Shapewear's signature breathable air holes for exceptional comfort in humid weather.

1. I do not have wide hips, can I still wear the Curvy-Friendly Waist Trainer?

We do not recommend so as the shortened sides and back will not offer you sufficient coverage on your love handles.

2. What is the difference between the Curvy-Friendly Waist Trainer and other Sugar Shapewear Waist Trainer?

We want you to understand the detailed difference between our waist trainers, scroll down to see the summary that could help you in choosing the right waist trainer for you.
Due to high demand, popular sizes for this product were sold out. Now available for pre-order, secure your waist trainer by placing a pre-order today. Waiting time: 3-4 weeks.
Curvy-Friendly Shapewear You'll Love Too
Get the right support and coverage made for your body