Highwaist Mesh Tummy Tuck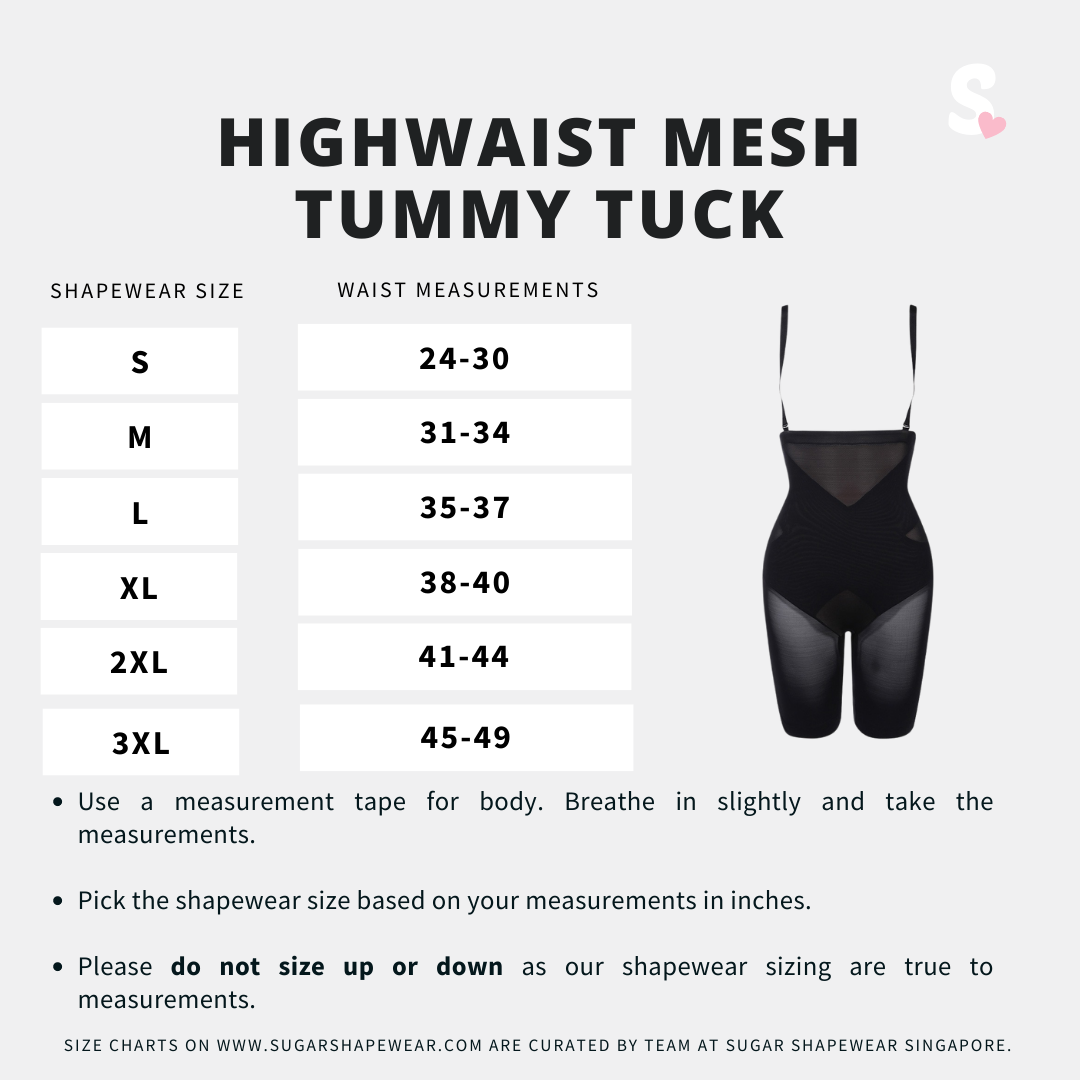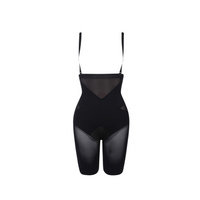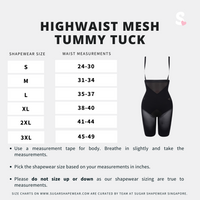 Highwaist Mesh Tummy Tuck
Compressive paneling mesh layers with added firm hold targets to streamline your figure and lift support. This Highwaist Mesh Tummy Tuck is not your basic smoothing piece, great for special occasions underneath your figure hugging dress.
1. What is the difference between Highwaist Mesh Tummy Tuck and Highwaist Tummy Tuck?

Highwaist Mesh Tummy Tuck has an extra firm shaping compression while Highwaist Tummy Tuck offers you basic smoothing and is suitable for daily wear.
With its super compressive control mesh panels targeting on your tummy, hips, bum and thighs, Highwaist Mesh Tummy Tuck is recommended for women with proportional waist, hips, and shoulders ratio.
This item is instock and will be delivered to your doorstep within 3-5 working days. Clearance shapewear on sale will not be restocked once sold out.
More Shapewear Smoothing Pants For You